Aya Tropical Plants, a premier seller of exotic foliage, is delighted to offer the captivating Monstera Borsigiana Albo for plant enthusiasts and collectors alike. Our dedicated team at Aya Tropical Plants carefully sources and cultivates these rare and visually stunning specimens, ensuring that you receive a healthy, thriving plant to add a touch of tropical elegance to your indoor garden.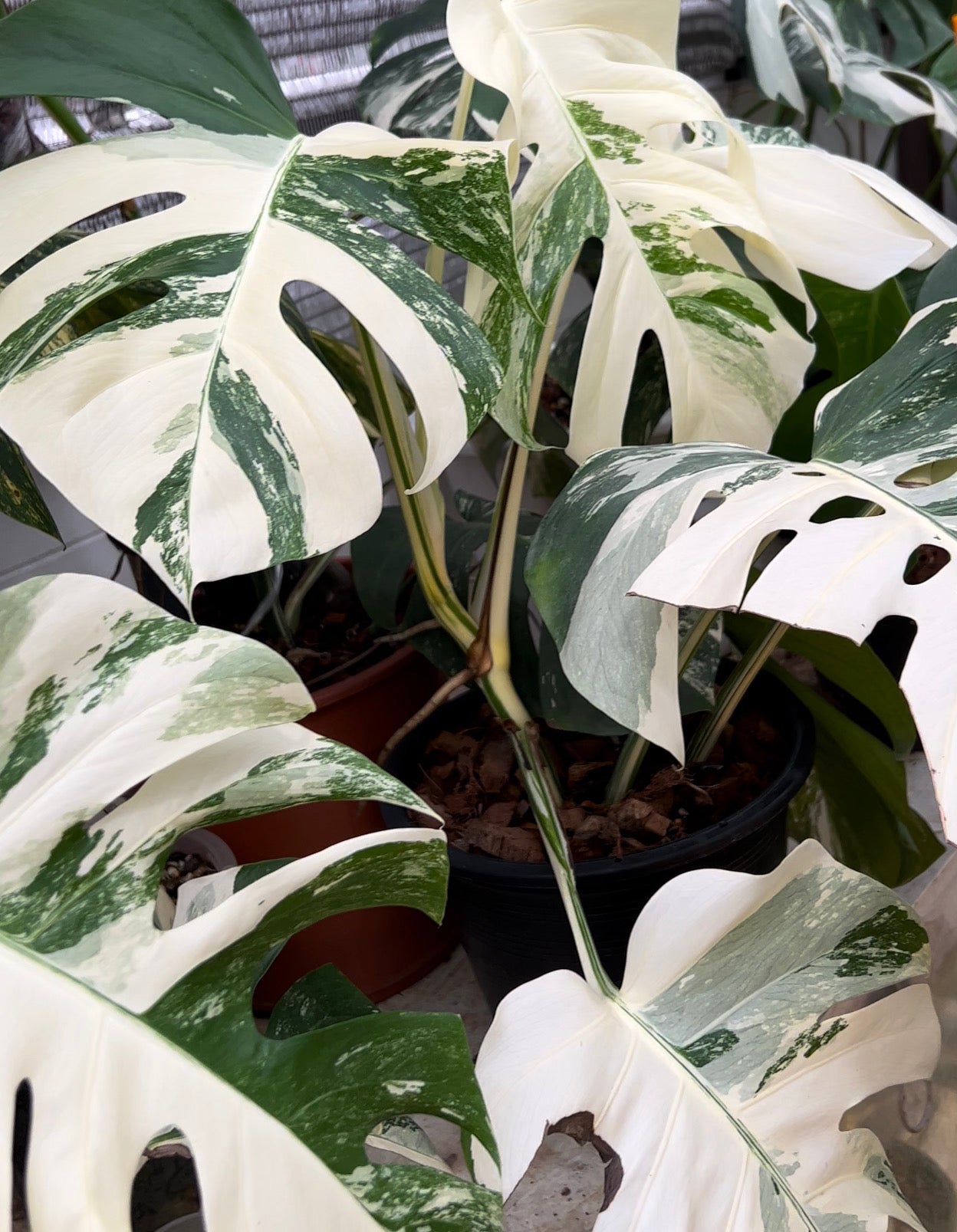 Monstera Albo Overview
Monstera Albo Borsigiana, also known as Monstera deliciosa 'Albo Variegata' or Variegated Monstera, is a rare and highly sought-after tropical plant known for its striking variegated leaves. It is a cultivar of Monstera deliciosa, a popular houseplant native to the tropical rainforests of Central and South America.
The key feature of Monstera Albo Borsigiana is its large, glossy, heart-shaped leaves with distinctive white or cream-colored variegation. This variegation is a result of a genetic mutation that causes a lack of chlorophyll in certain parts of the leaves, creating the striking contrast of colors.
Due to the rarity and unique appearance of Monstera Albo Borsigiana, it is highly prized among plant collectors and can be quite expensive compared to other Monstera varieties. The stunning appearance of Monstera Albo Borsigiana, along with its relatively easy care, makes it a highly desirable and rewarding plant for enthusiasts and collectors.